April 1st, 2009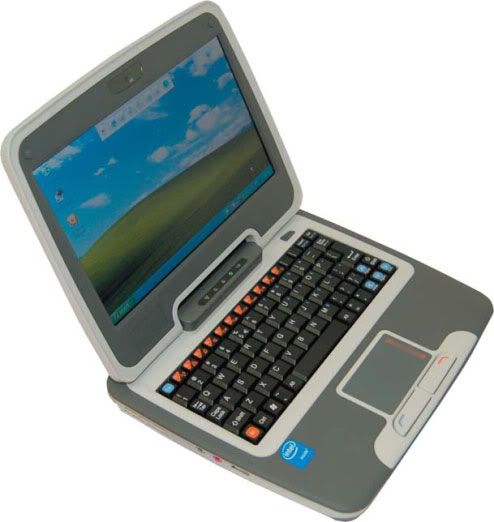 We've got a double-shot of netbook action today! For starters, long-time computer maker Hewlett-Packard announced that it may end up choosing Google Android, a Linux-based operating system that's currently being used for mobile devices, for its upcoming lineup of netbooks. The article by CNet seems to site licensing costs by Microsoft as the driving force for the decision, not to mention that putting a sub-$200 console in today's market would be an incredibly wise move to make, as analysts predict that 2009, and the next few years, will become a record-breaking time in netbook sales.
Given Google's track record of quality products left open to the public, it's not surprising that HP will likely make a deal with them in order to save money from purchasing Windows 7, or even left-over licenses from Vista. Plus, given Google's great name in the IT world, it makes it a much more attractive Linux-based platform than a freeware-OS like Ubuntu would. Expect other companies to jump on this bandwagon in the coming months, or Microsoft to come up with a great idea to counteract them.
Next up, Tom's Hardware caught a glimpse of Dell's soon-to-be released netbook, capable of 720p output, or 1366×768 resolution, on a sleek widescreen that still utilizes the minimalistic attitude that netbooks offer. They do mention the caveat of a measly maximum 1 gig of RAM, which doesn't seem to fit well with the idea of high definition video and gaming. One can't help but wonder if the Mini 10′s widescreen and output defeats the purpose of the netbook: a cheap computer that's super portable and does the bare essentials.
These are both huge steps in the new platform, the potential is really coming alive for these products in the near future. Being able to do more with less has always been an attractive selling point, and with all sorts of companies jumping on board, there's simply going to be no stopping them any time soon.
Entry Filed under: Device Drivers