November 30th, 2008
The PC BIOS is the core of your computer's operation. Without a BIOS the computer can not boot and most hardware will not function. There have been quite a few Bios developers in the past, but through consolidation only a few remain today. Most PC's have a AMI Bios, Phoenix Bios or Award Bios (Award is now owned by Phoenix Technologies).
If your PC starts showing errors, maybe even resulting in blue screen errors, one of the possible causes is a  incorrectly configured Bios. Problems can be resulting from a Windows update, installation of new hardware, overclocking, or just a change in your systems configuration.
A simple method to fix PC errors in many cases is to load the default Bios settings. Resetting the Bios in this way will result in a safe configuration to be used for your motherboard, CPU and memory. The default Bios settings will not give you the fastest PC, but is will be a stable computer.
To load the default Bios settings, you first need to get into the Bios. To do this, (re)start your computer and press the F2 key when the PC is starting. In most cases there will be a message on screen that tells you when to press the F2 key. In some older systems the key to use is the Del key, or the F10 key. Again the message on screen will normally tell you which key to use to enter the Bios. If not, check your motherboard or PC manual.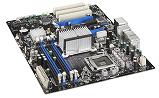 Once you are in the Bios, you can load the defaults.
In the Award/Phoenix Bios, select "Load Fail-Safe Defaults" and then press the F10 key to save the settings.
In the AMI Bios,you need to navigate to the 'Default' screen using the cursor, +/- or PgUp/PgDn keys. In this screen, select the 3rd option 'Fail-Safe BIOS Setup Settings'. After this exit the Bios, saving the changes.
Ami has a document on their default AMIBIOS8 keyboard options. Unless the motherboard manufacturer changed them, you can use those keystrokes to reset the Bios as well.
If the PC does not boot anymore or you can not enter the Bios, there is another way to reset the CMOS and that is by using a jumper on the motherboard. On a desktop PC, you can simply open the PC case and find the jumper on the motherboard. Look near a small battery. In laptops and notebooks this solution is not possible without the help of a certified technician.
After loading the Bios default settings, your PC should boot normal again and Bios related errors should be gone. Next, you can start tweaking the Bios again to enable/disable onboard hardware or to increase the performance of your PC. Always keep track of what you change so you can revert back to the previous setting without needing to load the default Bios settings again!
In case you need more information on your motherboard, please try the websites of the major motherboard manufacturers:
Entry Filed under: Device Drivers