February 4th, 2009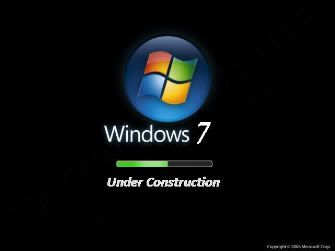 What, couldn't think of something witty, Microsoft?
Eager to try to improve on Vista, Microsoft has been pushing through the Windows 7 Beta like a snow plow through soapy bubbles, with many rumors claiming that the new Operating System should hit sometime this year. While there have been significant upgrades to how the OS handles hardware resources, some are still worried that some of the unlikeable features of Vista will continue to be seen at the Windows 7 level. Today, Microsoft confirmed that at least one of the unpopular ideas from Vista will return–the amount of versions to be released with it.
Like a fresh paint of coat, some of the versions will be similar to those found in Vista, only with the much anticipated Windows 7 in its place. The Starter Edition, aimed towards netbook users, "will be able to run only three applications at the same time" according to PC World, but will at least benefit from faster speeds for said purposes. Huh. Home Basic and Home Premium will be along the same as Vista's versions of the same name, as will Enterprise and Ultimate. Windows 7 Professional will replace Windows Vista Business, and will handle more security features such as file encryption and an advanced network backup system. Whether or not a Limited Edition of Ultimate will come alongside Windows 7 is unknown at this time, but if Microsoft is eager to push this, expect Bill Gates to pick up a Sharpie and autograph some boxes.
It's still an enigma to understand just why Microsoft wants to keep going with this, as the multiple version idea of Vista was universally deemed as a confusing and worthless plan, especially since the differences between each one seem so minute in comparison to one another. Sure, while the extra media programs are a good incentive to those getting started, most users will likely end up with the Home Basic or Premium versions, with few going for the higher-end models. A company can only push a Business version of an OS to a company for so long before an IT guy figures out that they could save a lot of money by just using the regular release.
Hopefully the quality of Windows 7 will be great enough to forgive such an odd business decision.
Source: PC World
Entry Filed under: Device Drivers