May 12th, 2010
Since Windows 7 is relatively new, not all hardware is compatible with Windows 7 yet. Microsoft always recommends people to use the hardware compatibility check feature to find out if the computer hardware is compatible with Windows 7. Some hardware devices, however, might never become compatible since manufacturers do not create new drivers for older devices anymore.
As a result, you can experience a variety of device errors in Windows 7, one of which is device driver error code 10. In itself, error code 10 in Windows 7 means that the device cannot start, but there can be different causes for the error.
Microsoft's recommendation is to first update the drivers using the Device Manager. This should help solve problems that are related to outdated, incompatible and even corrupt drivers. But also make sure you install the latest Windows 7 updates, as software improvements in the operating system can also help fix device related issues.
Ok, an error code 10 can happen for all kinds of devices, and one of the more common devices is the audio device. Apart from driver issues, also make sure you check the status of the Windows Audio service. If the Windows Audio service is not running, you can have the right drivers installed, but the device will not work.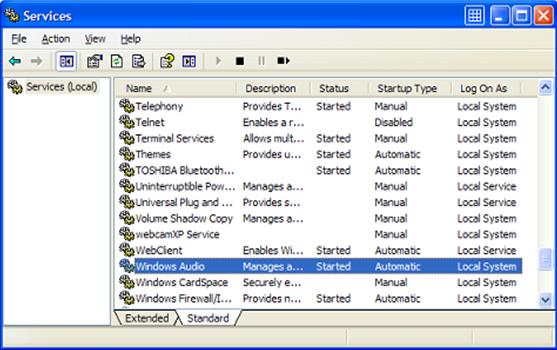 For USB devices the error code 10 will result in the device not being accessible. In that case, uninstalling USB devices in the Device Manager is a common solution. You can try uninstalling the USB device that has the problem, but very often it is necessary to uninstall all USB devices, reboot and then wait for the USB devices to be reinstalled. Make sure to unplug the external USB devices before you reboot, so you can add them one by one again.
For older hardware, the code 10 error can also be the result of hardware conflicts. In most cases, you will see that the hardware device will not appear on the hardware compatibility list, but it is useful to check the resource usage on the device in the Device Manager. On desktop computers, this kind of problem can be solved by changing the BIOS settings (IRQ assignments, memory ranges), or even unplugging conflicting hardware. Obviously that is only feasible if you do not need that specific device.
Windows 7 Device Drivers
Since the most common cause of error code 10 in Windows 7 is incorrect device drivers, you should always try to get the right drivers for the device. Checking on a regular basis can pay off, as drivers are updated frequently. Using the Microsoft Update feature is one way to check, but there are a number of limitations with that.
The first limitation is that you will only get real Windows 7 drivers, which are signed drivers that have the Microsoft approval. You will not get unsigned drivers or drivers that are not for Windows 7. So if there is a Vista driver for your device, which might work in Windows 7, you will not get it. Even Windows XP drivers sometimes work in Windows 7, possibly in compatibility mode.
The second limitation is that Windows Update will automatically install new drivers. This assumes that the update will succeed without problems, replacing or overwriting the old driver. In quite a few instances however, it is better to first uninstall the existing driver before installing the new driver. Quite a few audio manufacturer's recommend this practice to prevent driver update problems.
So make sure you use a variety of methods to update the driver for your device and fix error code 10 in Windows 7.
Entry Filed under: Device Errors