June 3rd, 2009
All computer hardware needs device drivers to communicate with the operating system. In Windows quite a few device drivers are included with the installation. But for a lot of hardware, special device drivers are required. If drivers are corrupted or not installed properly, Windows will report a device error. One of the device errors that the Windows Device Manager can report is a code 28 error.
The error message will be "The drivers for this device are not installed. (Code 28)".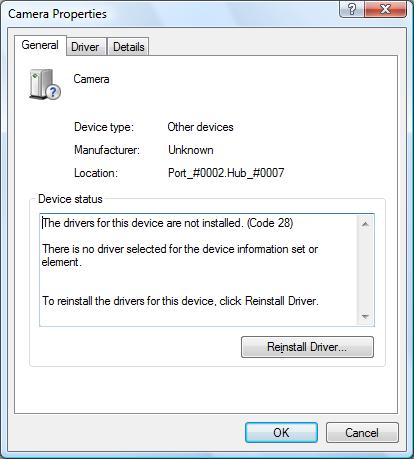 A code 28 error means that there is no driver installed for the hardware device. Most likely Windows does not have a default driver for the device, or it would be installed. This means that a special driver from the hardware manufacturer is required. The code 28 error can occur for any type of device, USB devices, audio devices, video devices, etc. In general however the error will occur for the more exotic hardware since Windows already supports quite a few common devices by default.
To fix code 28 errors, it is required to install the drivers for the device that is causing the code 28 error. You can use the device manager to update the drivers. Select the device in error, right-click the device and in the pop-up menu select Update Driver Software. Windows will ask you for the location to install the drivers from, so make sure you download the drivers for the device from the hardware manufacturer's website first, and select the local folder where you saved the download drivers for the update.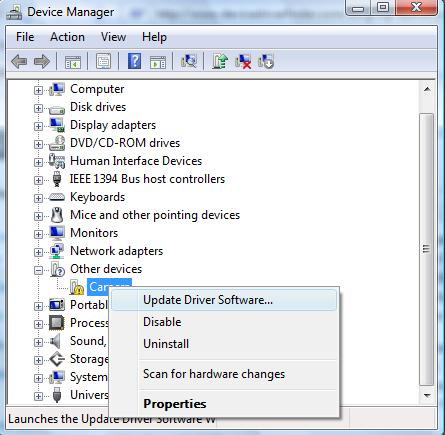 If you can not find the drivers for the device in error, or are not comfortable in using the Windows Device Manager, you can also use a driver update tool to find, download and update all device drivers for you. A driver update program will accurately identify your hardware, including the device in error, and automatically install the latest drivers for it. This will solve code 28 errors.
It is also recommended to have Windows configured for automatic updates. This will ensure that any new drivers that are supported by Microsoft will automatically install or get updated, so that your computer will be compatible with as many devices and hardware as possible.
Entry Filed under: Device Errors